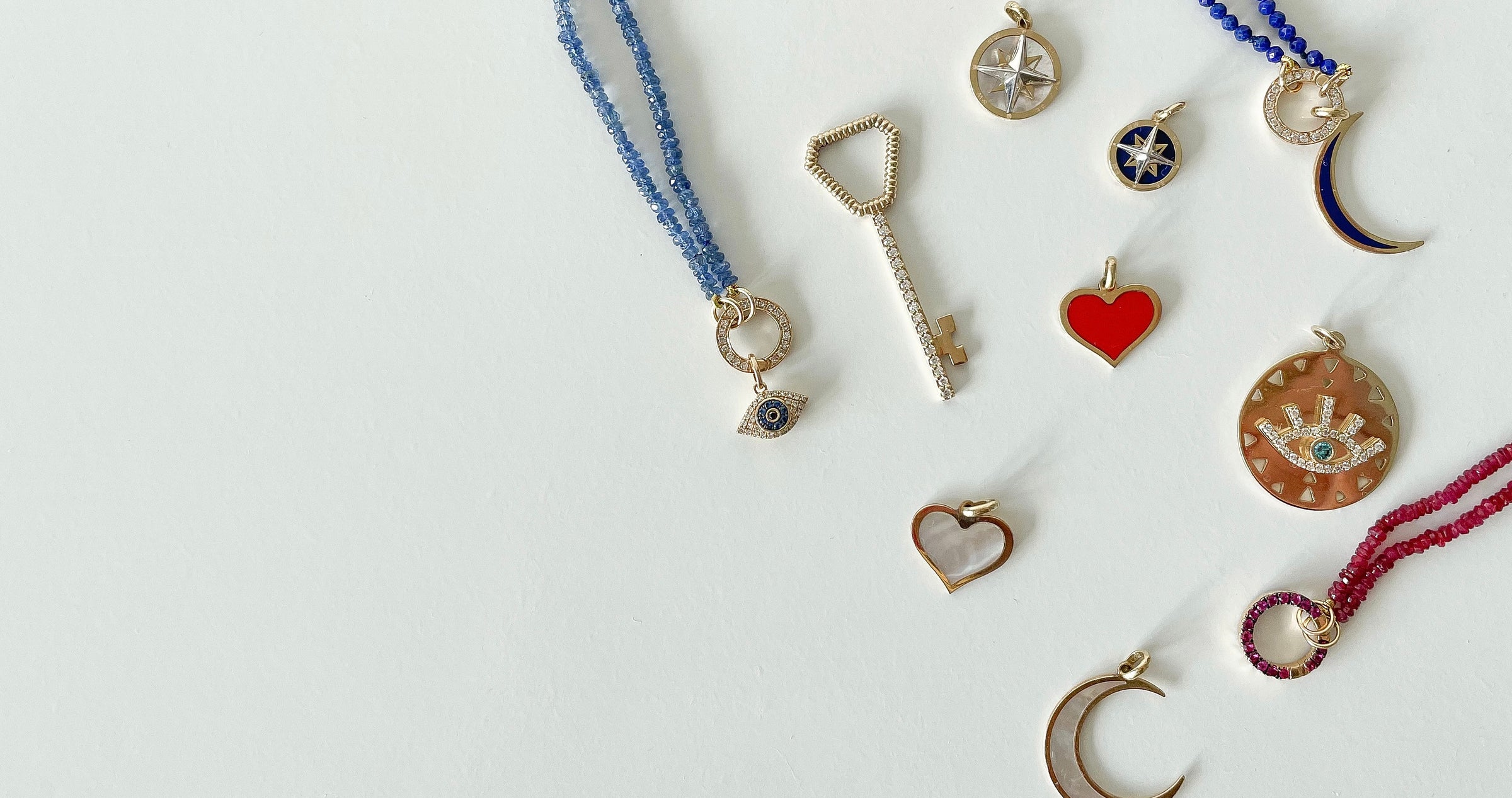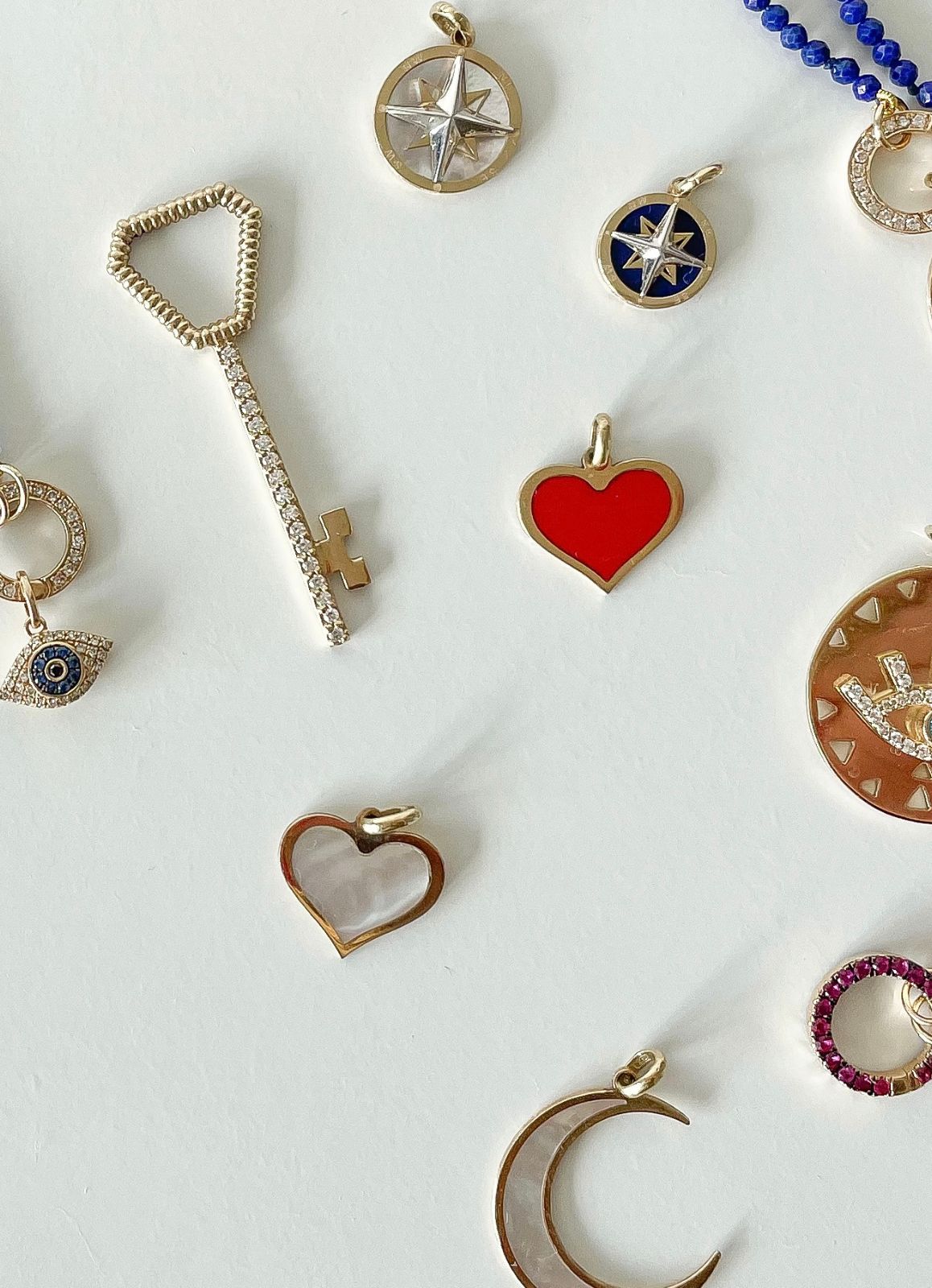 IT ALL STARTS WITH AN IDEA
Each fine jewelry piece is designed in NYC by Elizabeth. She starts by putting a mood board together with inspirational images and a concept, followed by initial sketches.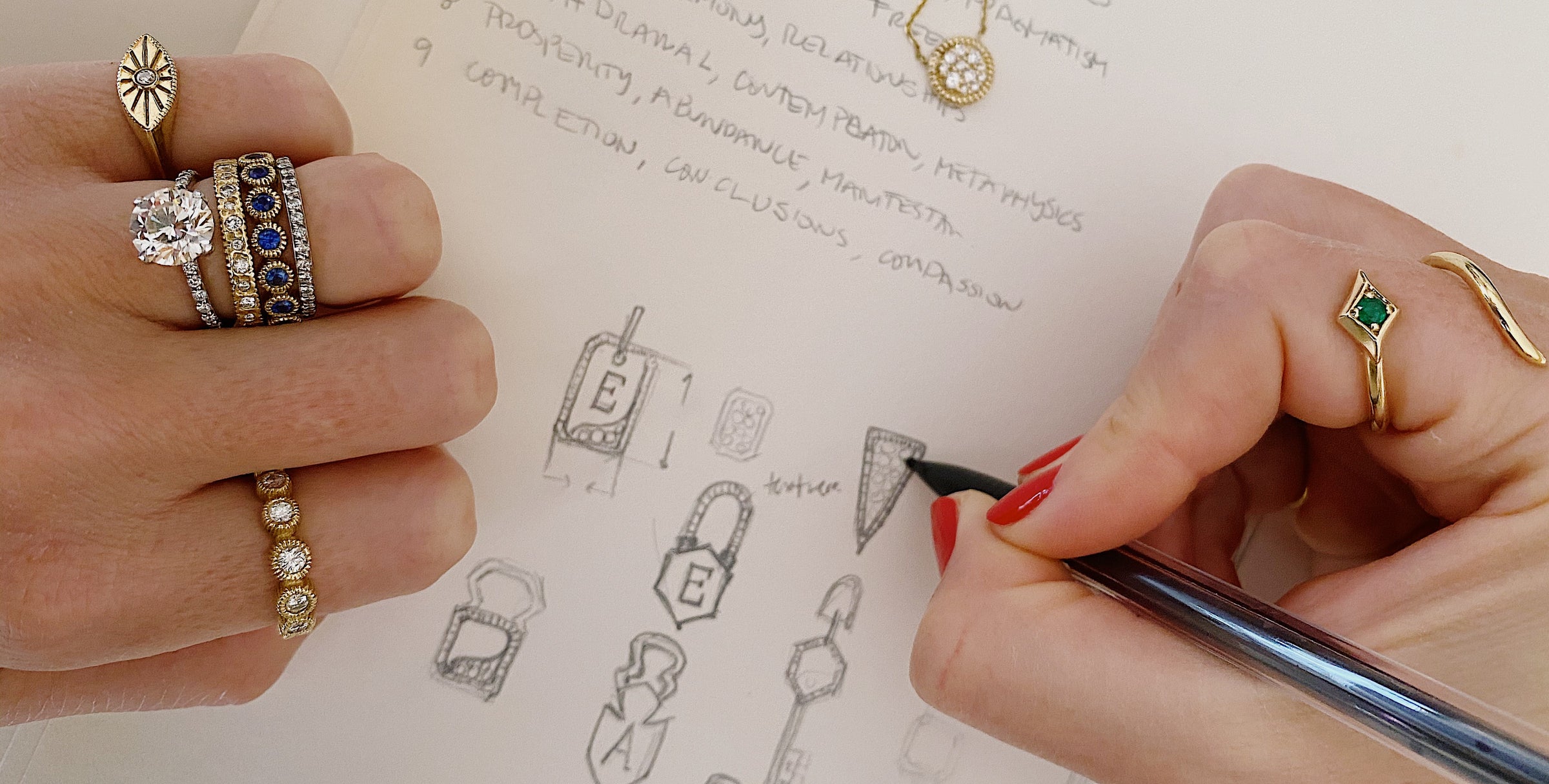 WE USE SUSTAINABLE MATERIALS
In order to reduce our carbon footprint, we use recycled gold on 95% of our handmade fine jewelry. -We try to use sustainable findings as much as possible.- Recycled gold has the same final outcome in our fine jewelry pieces as newly mined gold, however it comes from existing jewelry parts and other gold pieces. 
We use ethically sourced stones, from reliable vendors who comply with the Kimberley Process. The Kimberley Process is a commitment to remove conflict (AKA "blood") diamonds from the supply chain.

HANDMADE

ETHICALLY SOURCED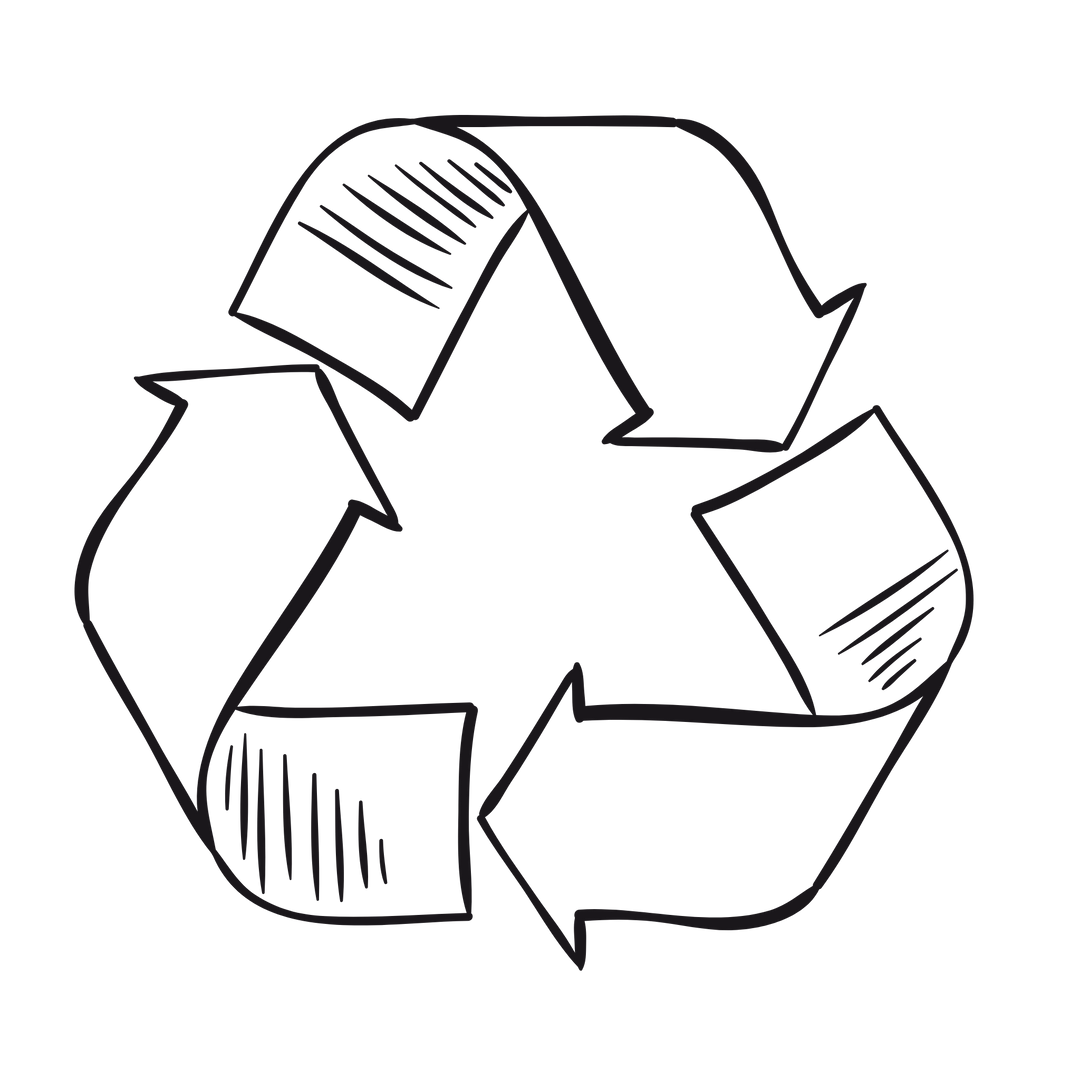 RECYCLED GOLD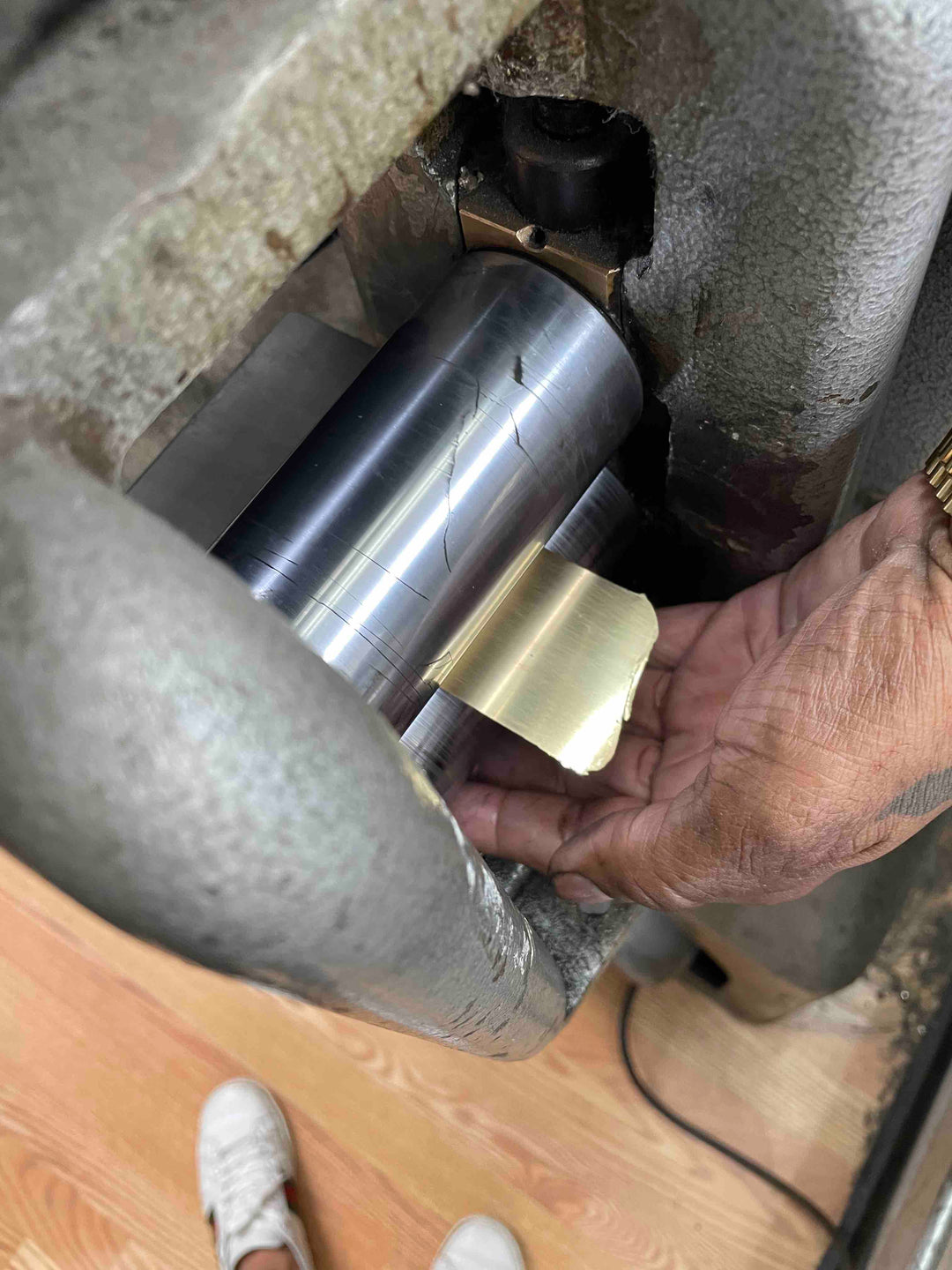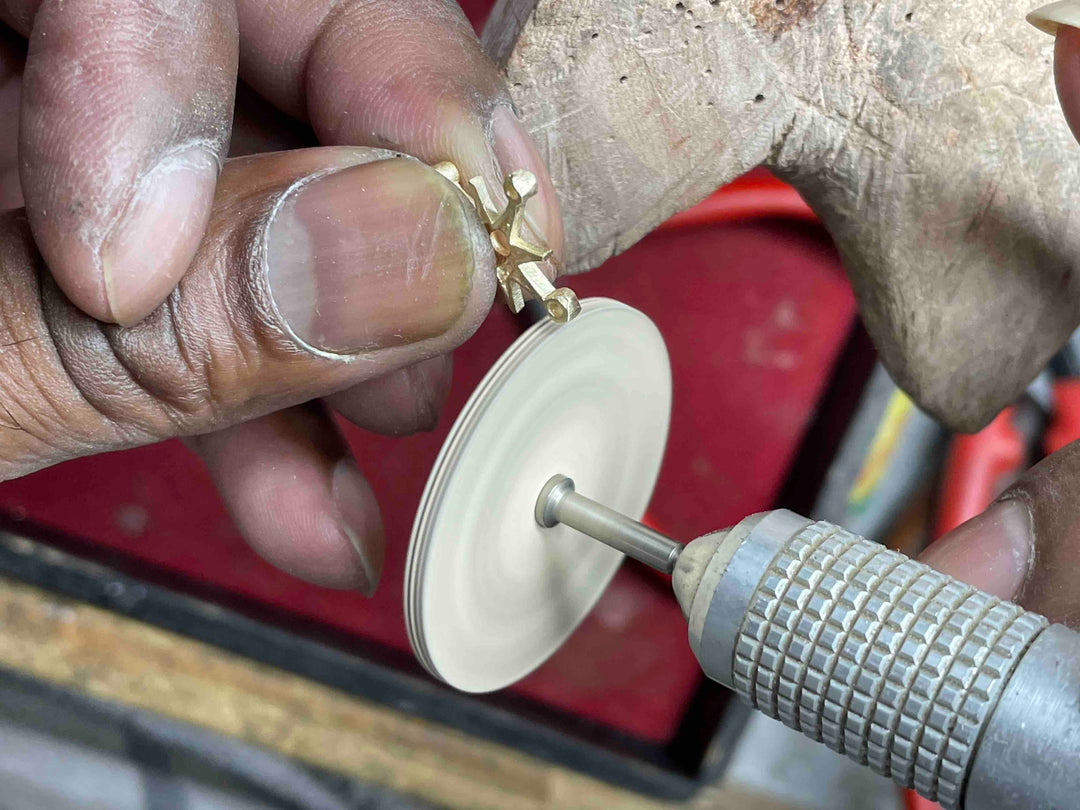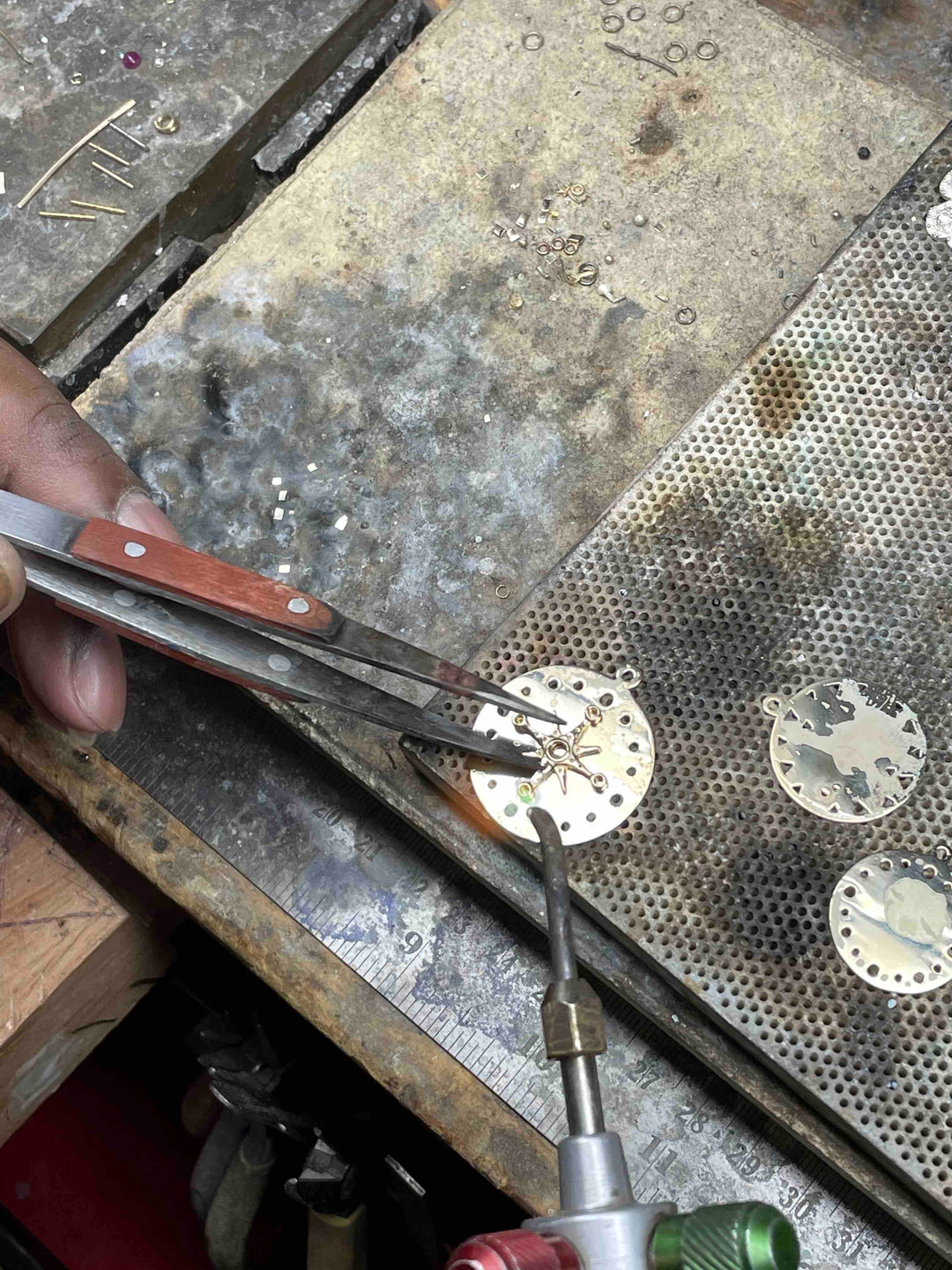 OUR FINE JEWELRY IS HANDMADE BY SKILLED ARTISANS
After the final sketch is defined, we make a 3D design using a CAD (Computer Aided Design). Elizabeth goes over every single detail before a wax is printed out of the 3D model. By using the Lost Wax Method, the model is casted into gold (or the metal of choice). 
Our jewelers will clean, assemble and pre-poslish the piece; our stone setter, sets stones; and jewelry is taken for final polish.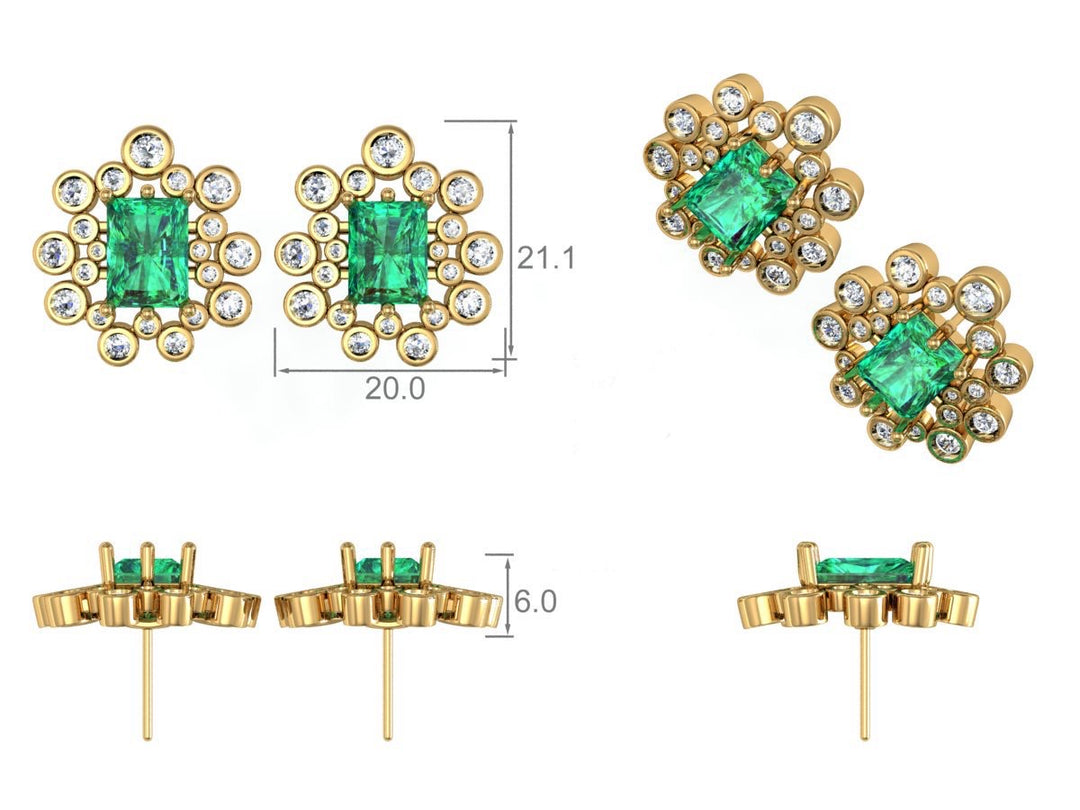 step 1: cad is created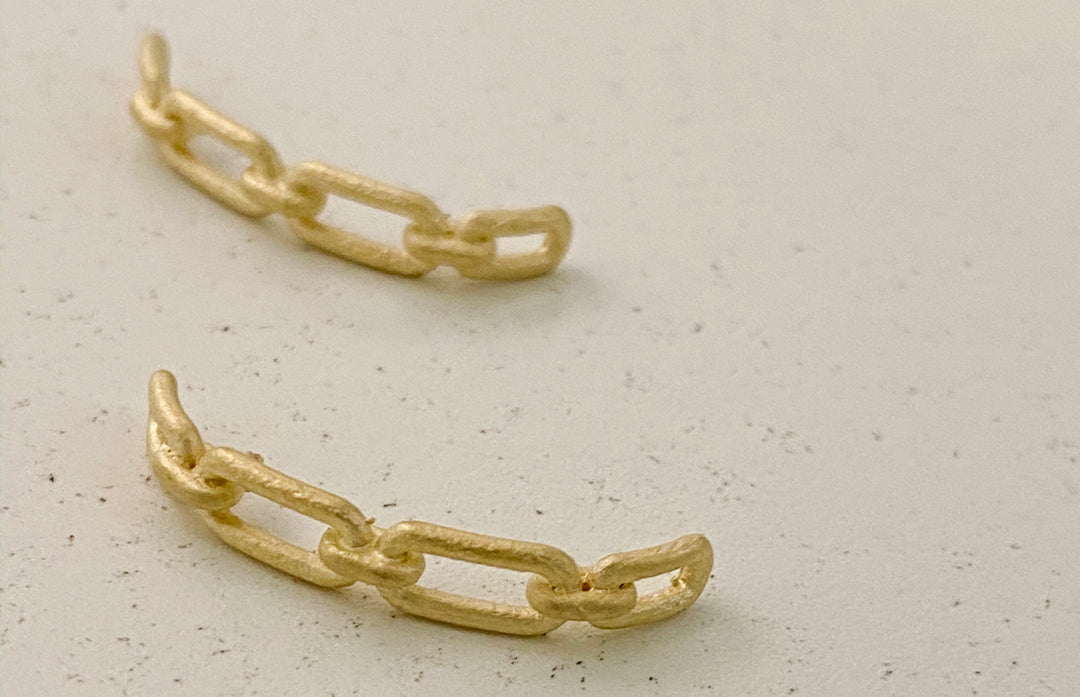 step 2: casting is cleaned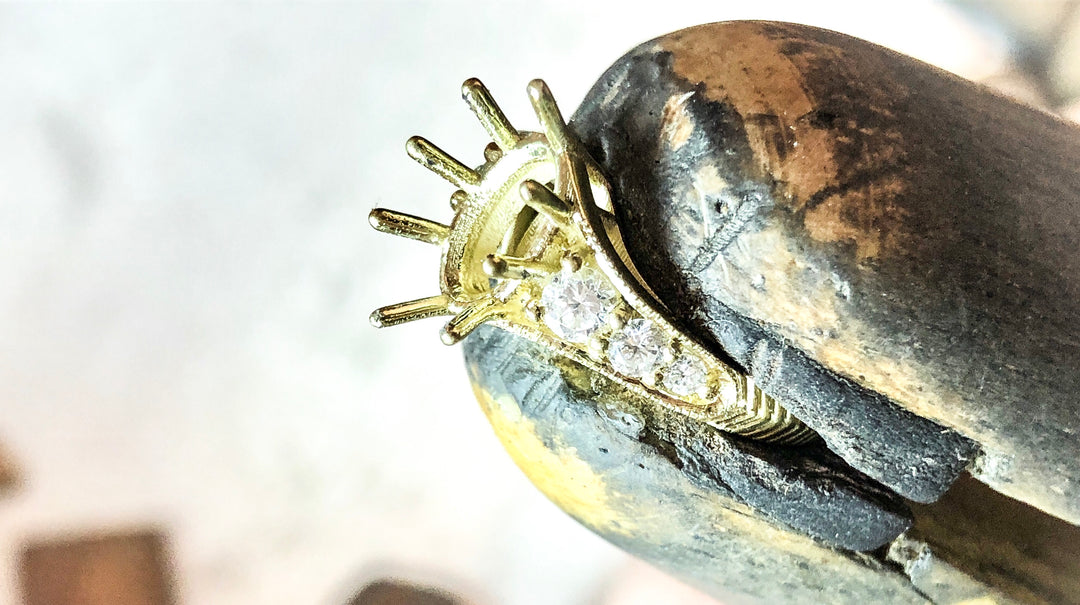 STEP 3: STONES SET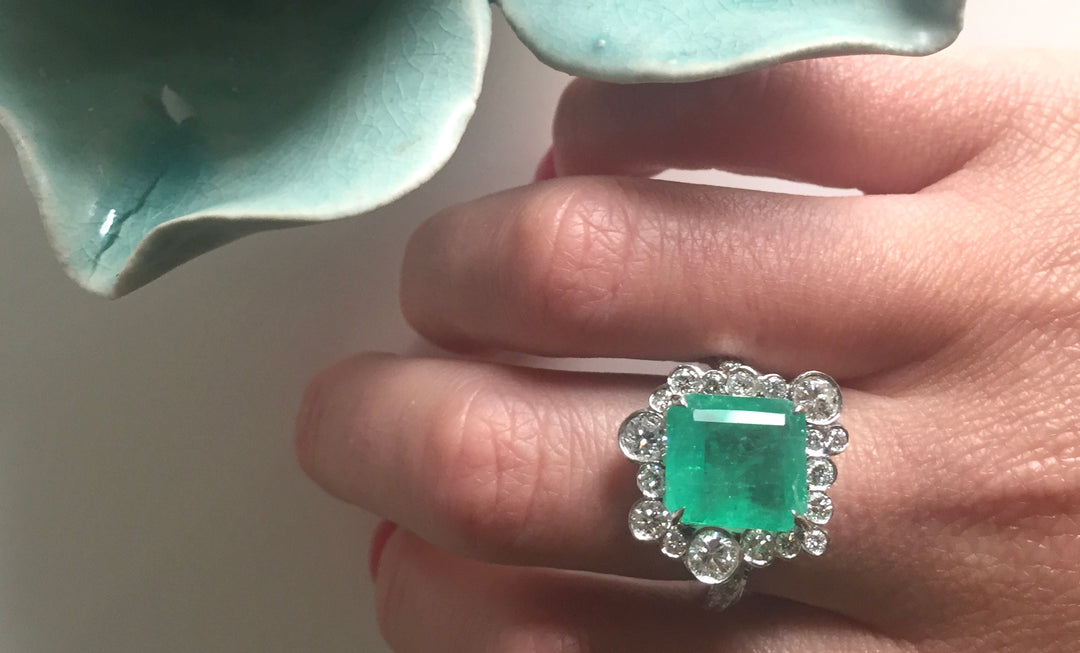 STEP 4: FINAL POLISH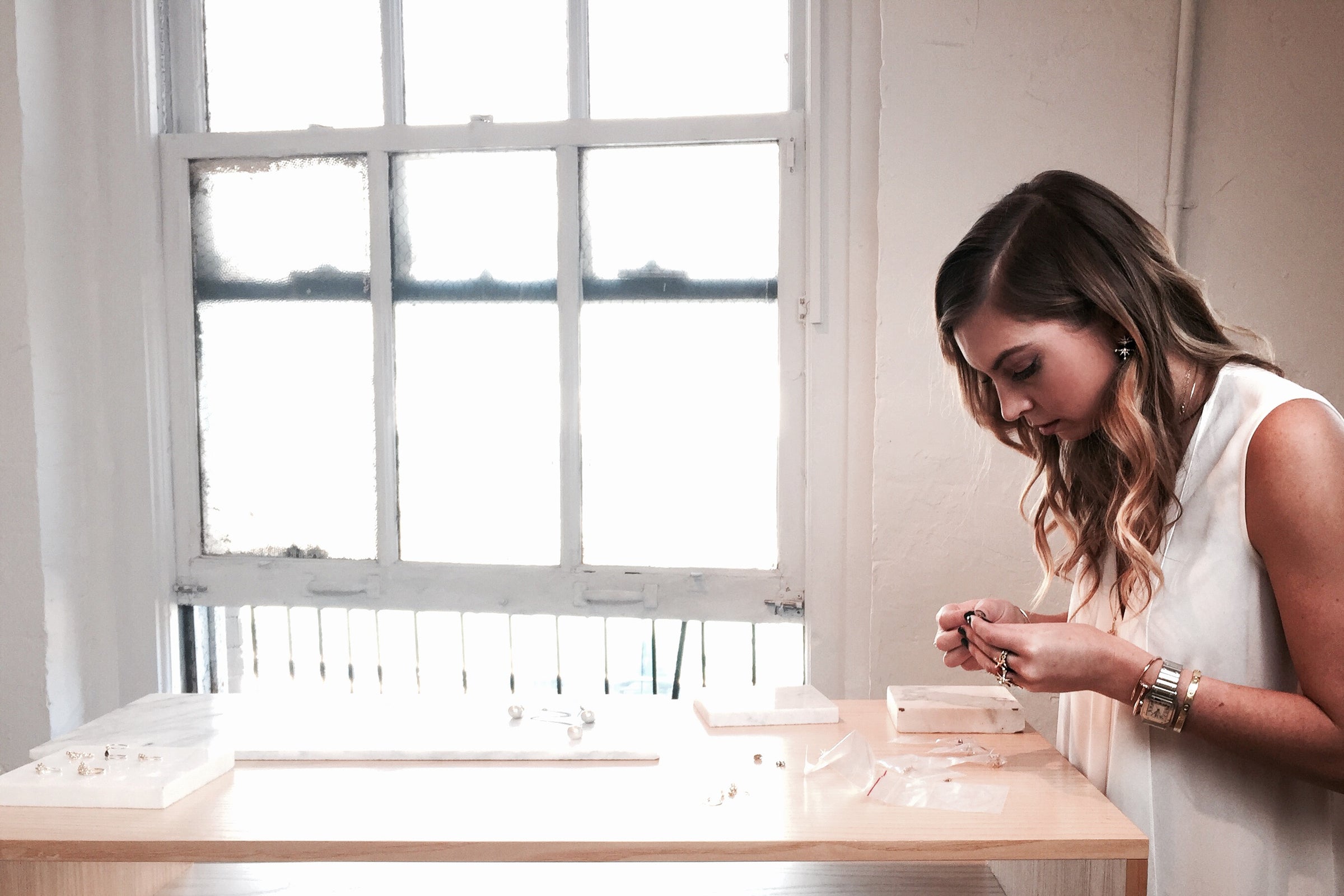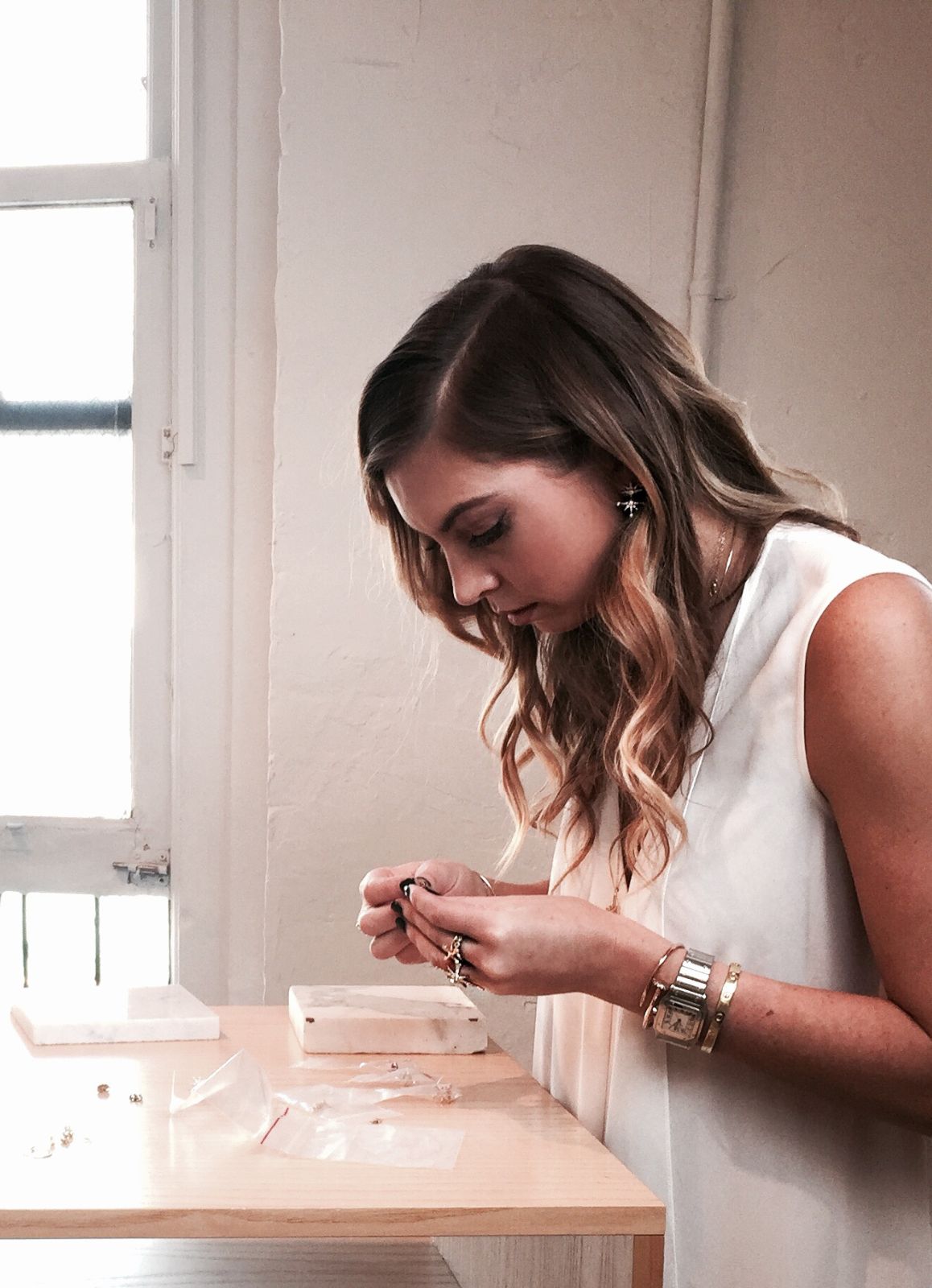 After carefully inspecting your jewelry, we package it and send it to you.