Custom Designs
You're unique. You're jewelry should be too. Did you know we specialize in custom designs?
We'd love to work with you one-on-one to bring your vision to reality.
We've worked with many clients on custom engagement rings,
anniversary gifts, push presents and re-purposing old jewelry.  
step1
Share your vision
Your ideas, inspiration and budget. Don't know where to start? Don't worry. We're here to help. We create all types of jewelry from engagement rings to redesigning family heirlooms. We work with a network of diamond wholesalers to give you the best quality and prices. Do you have a stone(s)? Fantastic! We love working with pre-loved jewelry.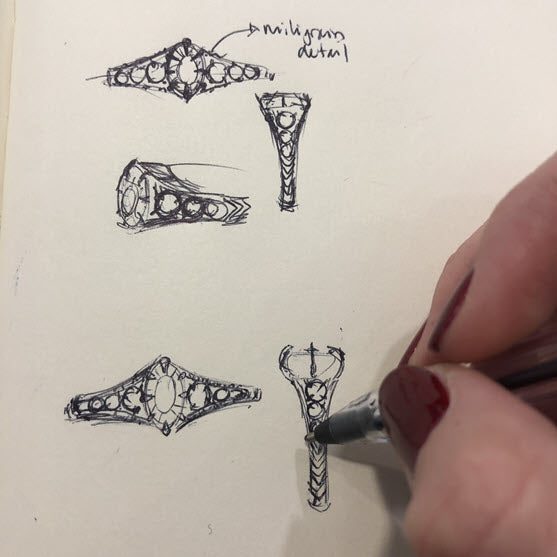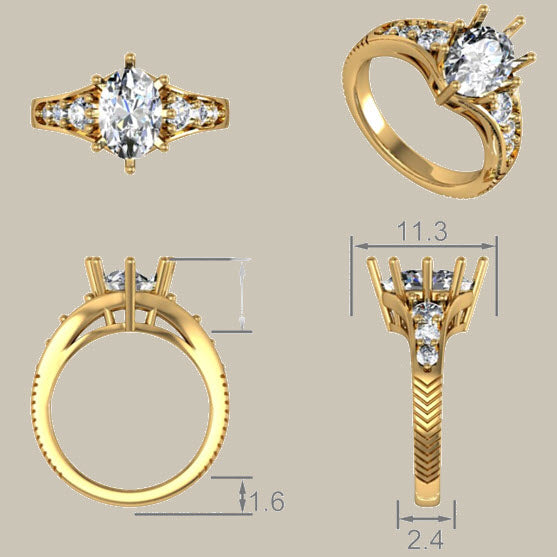 Step 2
See your Design
Here you'll be able to see the details in a 3D rendering. We'll send you a CAD**(Computer Aided Design) where we can discuss any changes and finalize the design.
**We ask for a 50% deposit before creating the CAD.
Step 3
Your vision comes to life
We'll create the design of your dreams. We have a team of master jewelers in the heart of New York City, which will hand craft your custom piece. Once finished, we'll ship your jewelry with insurance and a tracking number.